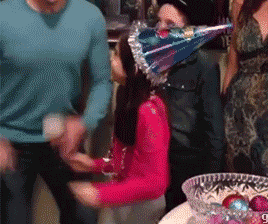 This year, things are really starting out with a bang: DIW's first ever Kickoff Party at Delaware College of Art and Design is happening Friday from 5 – 8 p.m.
And here's why you may want to get there early: before the DIW18 Kickoff, Philly-based artist Henry Bermudez will be giving a free artist's talk from 3:30 – 4:30 p.m., in conjunction with his exhibition "Henry Bermudez in Black and White."
The kickoff party will be on DCAD's second floor. Down in the first-floor, at the Tatiana Copeland Student Center Gallery, you'll also get to celebrate the November Art Loop, with the opening reception of the student-created, student-curated November Student Gallery Show.
What can you expect upstairs at the DIW18 Kickoff? Let's break it down to the Top 10 reasons to join us:
1. It's free! (with cash bar)
2. Cool Technical.ly and DIW18 swag!
4. Nab some free Danity Kane tickets at the Queen Wilmington Music Corner!
7. Try out LED and 3D-printing gadgets by Barrel of Makers!
9. Get fresh, free headshots and a chance to win event tickets and business services from Great Dames!
None of these cool things would happen without our sponsors: Christiana Care, Buccini Pollin Group, 1313 Innovation, Dual School, CSC, IncNow, Barnes & Thornburg, Archer Group, M&T Bank, and Saul Ewing.
Join the party
-30-